SOLIDOR produceert een solide en esthetische (outdoor-)oplossing voor de installatie van terrassen op elke ondergrond. Onze modulaire terrasdragers hebben een hoge afwerkingsgraad en zijn volledig vervaardigd uit duurzame, onderhoudsvriendelijke en ecologisch verantwoorde materialen.
Door de modulariteit van de verschillende stukken biedt het systeem een brede waaier aan mogelijkheden, en is het inzetbaar in de meest complexe situaties en omgevingen.

Ecolo­gisch en verantwoord
Onze terrasdragers zijn vervaardigd uit gerecycleerde kunststoffen voor een minimale impact op het milieu. Tijdens het productieproces is er geen afval en de gebruikte terrasdragers kunnen hergebruikt of herverwerkt worden in eigen productie, voor een volledig circulaire levenscyclus.

Modu­lair en esthetisch
SOLIDOR biedt een brede waaier aan mogelijkheden met een hoge afwerkingsgraad voor de meest complexe situaties en omgevingen. Doordat de dragers traploos verstelbaar zijn in de hoogte kan elk terras volledig waterpas geplaatst worden, ongeacht de hellingsgraad of het type ondergrond. Het systeem kan eenvoudig zonder bouw-of breekwerk geïnstalleerd worden biedt ook de mogelijkheid om het terras naadloos te laten aansluiten op het gebouw.
Getest en
bewezen
Onze regelbare terrasdragers vormen een bewezen systeem dat al sinds 1978 gebruikt wordt in diverse outdoor-toepassingen. Onze systemen worden continu getest en zijn stabiel, windbestendig en waterdoorlatend. Ze worden volledig in eigen productie vervaardigd en werden getest in de meest extreme weersomstandigheden. Door gebruik te maken van kunststof bieden de regelbare terrasdragers een goede geluidsisolatie, bovendien zijn ze ook verkrijgbaar in brandvertragende versies.
JOIN IN
Schrijf u in voor onze nieuwsbrief om op de hoogte te blijven van het laatste nieuwtjes over SOLIDOR.
De perfecte oplos­sing voor elk type terras
Eigen productie, van A tot Z →
Snelle en correcte afhan­de­ling van het dossier

Deschacht
Vlotte service
Zeer klant­vrien­de­lijk
Ook voor nieuwe klanten
K. C.
Snelle, correcte offertes en opvol­ging.
Ik krijg altijd snel antwoord op mijn (aan)vragen.
Wat ze ​'beloven', maken ze ook waar.
Ik werk graag met ze, al is dat niet héél regelmatig.
N. Y.
Ik werd bij mijn tele­fo­nisch contact goed geholpen.
Binnen de 24 uur had ik een mail met de opge­vraagde info
Delaere tegels
Snelle en hulp­vaar­dige reactie via mail. Snelle bestel­ling en leve­ring. Hele­maal correct.
K.
Vlotte samen­wer­king met een uitste­kende service!
YouBuild Lauwe
Helpen zowel eind­klant als verdeler zeer vlot en kundig verder!

D. S.
Beste Leve­ran­cier,

wij zijn uiterst tevreden van jullie service en de kwali­teit!

VERCOVAN
Vercovan
Topser­vice op alle vlak!
Tegels Depaepe nv
Zeer snel verwerkt, goede kwali­teit — zeer ruime voor­raad !
TOP.
Demeestere nv
Alles dik in orde, goed mate­riaal, goede service, vrien­de­lijke ontvangst op het bedrijf
Pol Repair
Topbe­drijf om mee samen te werken
Plastiekcentrale
Nooit problemen, altijd goede service.
L. L.
Goed contact zoekende naar een passende oplos­sing mocht er iets mis zijn.
Kijlstra
Zeer betrouw­baar, stipte leveringen.
Schildermans schrijnwerkerij
Bestel­lingen verlopen steeds vlot, de online reken­tools zijn zeer handig bij prijs­be­re­ke­ningen. Een klein verbe­ter­punten misschien: klanten op de hoogte houden van inno­va­ties en nieuwe producten. Ik ontdekte via de reken­tools dat ik een klas­siek tegel­dra­gersys­teem niet meer kon bere­kenen en dat het vervangen was door een nieuw systeem. Niet erg, via de klan­ten­ser­vice toch goed geholpen en in de toekomst ga ik zeker het nieuwe systeem over­wegen!
En ook: deson­danks tekorten overal zoge­zegd door corona kon ik hier toch nog steeds terecht! Dank u Solidor 🙂👌
Bonjean Tuinarchitectuur
Pionier sinds
1978
1978
Bernard Dejans en zijn vrouw Monique starten met de productie van regelbare terrasdragers.
1982
Aankoop eerste extrusielijn voor de productie van kunststofprofielen.
1984
Emmanuel Dejans, zoon van Bernard en Monique komt in de familiezaak.
1990
Olivier Dejans, broer van Emmanuel komt in de familiezaak.
2007
Zonen Emmanuel en Olivier nemen de taken over van Bernard en Monique in vestiging Lauwe.
2013
Aankoop vestiging in Wevelgem als uitbreiding voor de spuitgietafdeling.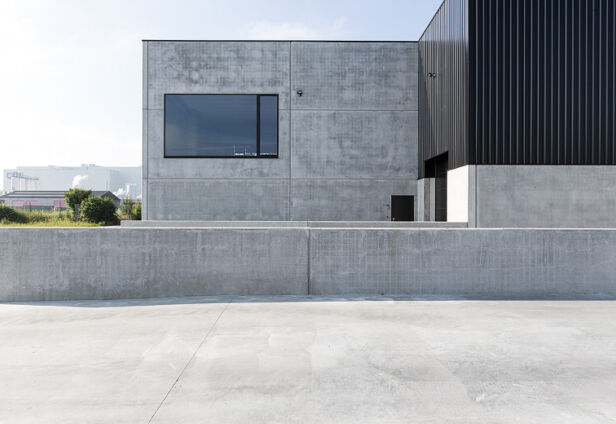 2018
De productie van soepele en technische kunststofprofielen verhuist naar nieuw industriegebouw.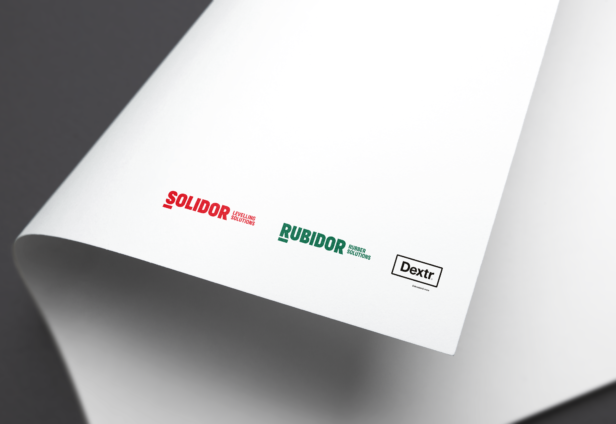 2021
Solidor Rubber en Products wordt verdeeld in SOLIDOR, RUBIDOR en Dextr.