What joint widths exist in the
SOLIDOR

range for a terrace with tiles?

06.12.2022
There is a lot involved in the installation of a tiled terrace. Not only the choice of tile plays an important role, but also the situation where the terrace is located and the choice of joint widths.
When installing a tiled terrace on adjustable pedestals, there are always open joints. The width of the joint not only has a subjective purpose, but can also have a function. SOLIDOR designed three types of joint widths for a terrace with tiles, namely:
Top plate C2/4T
2 mm joint width

A terrace on adjustable pedestals is an ideal method if you want to place a terrace at the same height as the interior floor. This allows the inside floor to have the same appearance as the outside floor, if you use the same tiles as inside. This choice often involves choosing the same joint width as inside. A 2 mm joint is the smallest and is therefore often chosen for this.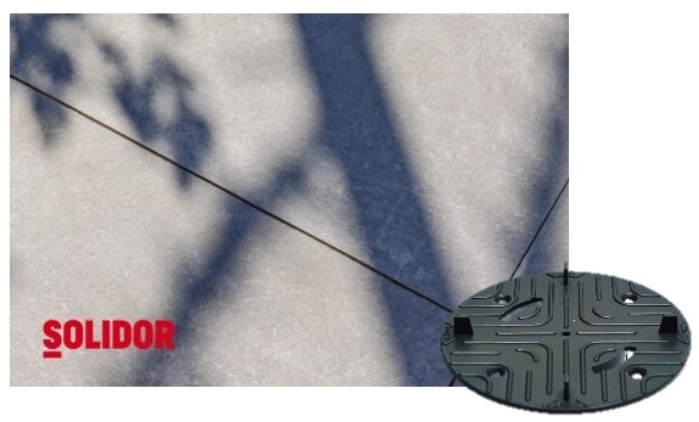 Top plate C3/4T
3 mm joint width

The top plate with 3 mm joint is our standard top plate. This joint is ideal for adequate drainage.
Top plate C6/4T
6 mm joint width
Finally, SOLIDOR also features the C6/4T top plate. This top plate was specially designed for good wind permeability. If a terrace with very large tiles is to be installed, the joint must also be wider so that the water can seep away sufficiently.
This top plate is also very suitable for terraces in the mountains where heavy rainfall can occur.
Soon SOLIDOR will be present on CEVISAMA 2023 !

SOLIDOR will be present at CEVISAMA in Valencia from February 27 to March 3. The international fair for ceramic tiles and bathroom experiences. You can find us at stand A41, hall N3-P1. We are looking forward to meeting you there!